As the days are darkening earlier and the sun is shying away from our skies, we know this is the onset of freezing temperatures and dreary grey skies. So why wait for next summer? Grab your shades and start planning your warming rays way before then.
We suggest five easy-to-get-to-from-the-UK destinations where you could be relaxing in the sun by teatime.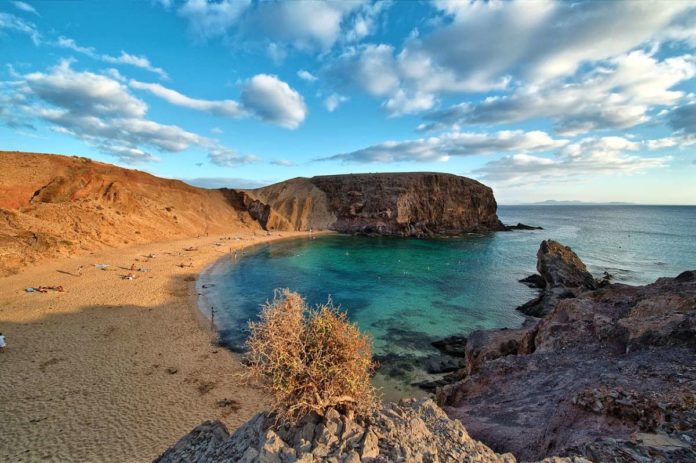 (c) Lviatour
The island of Lanzarote is part of a clutch of islands called The Canaries – that make up the Spanish archipelago and is ideal for beach lovers. Peurto Del Carmen is notorious for its heady nightlife, and those that prefer a bit more quiet and elegance should head for the beautiful beaches at Famara and Papagayo.
Putting aside the beaches, the volcanic island of Lanzarote puts on quite a show away from the coastline too.
The stretches of black volcanic rock landscape is trimmed by a chain of multi-hued mountains only broken by the green of the odd cactus plant that has managed to flourish.
The dark shades of the landscape offer a sensational contrast with the low-rise white-washed towns that have sprouted up along the coastline. There is the odd dash of colour courtesy of painted window panes usually, green or brown but overall the island has been protected by the kind of tourism that demands high rise architecture.
This is thanks to the initiative taken by celebrated artist and designer Cesar Manrique who insisted on maintaining the island's natural beauty. Often his architecture works with it and he created some amazing homes by integrating them into the rock face of a volcano. Famously, Hollywood actor Omar Sherif had one built for him in Nazaret which he lost to the developer during a game of bridge.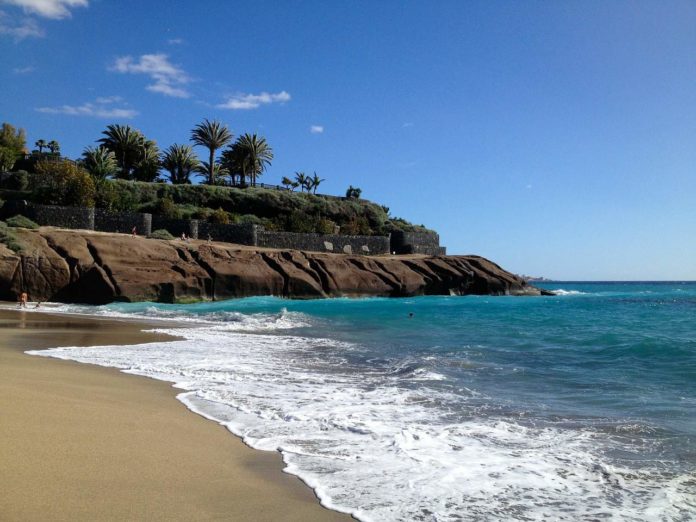 (c) susannemyrin
Tenerife, the largest of the seven Canary Islands, has a year-round spring-like climate and an impressive mountainous landscape that makes for an ideal getaway especially if you like to ramble. But the island has a surprising secret.
Best known for its debauched night life, it's worth raising an eyebrow at what naturalist Alexander von Humboldt said when he climbed Mount Teide, the largest peak in Spain: "I have never beheld a prospect more varied, more attractive, more harmonious in the distribution of the masses of verdure and rocks, than the western coast of Tenerife." Teide National Park has been named a Starlight Tourist Destination, which means low pollution and a pristine night-sky superb for star-gazing.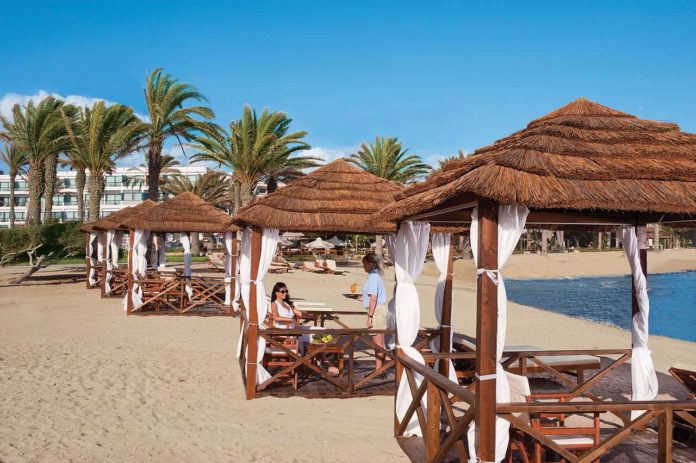 (c) Paphoshotelbeach
This ancient harbour is a town of two halves. Here's why: its lower part, Kato Pafos, has neon lights, bars and heady clubs and its upper part Ktima, is calmer, where locals live and work.
Yet Pafos is where you will find the island's most fascinating archaeological sites and is famed for being the birthplace of Aphrodite, the Goddess of Love at Petra tou Romiou. The town's forest has probably the most spectacular scenery on the island and the Pafos Mosaics, a compelling meze of intricate and colourful mosaics, is a pleasure. It tells of all sorts of hedonistic stories including the famous tale of Narcissus.
The main attraction is the Tomb of the King's, a Unesco World Heritage site around two kilometers from Kato Pafos. It's a bit of a misnomer, as these tombs do not have a single royal resident but they do look grand therefore where dubbed so.
Read also: Top Cyprus towns: Ayia Napa, Limassol, Paphos, Nicosia
There are several museums in Pafos, but if you only have time for one then make it the Byzantine Museum in Ktima's main square. The oldest icon on the island, the Agia Marina, is housed here and dates back to the ninth century.
And as for the sun, it may not be exactly T-shirt wearing weather but it is most certainly an agreeable 12°C in January.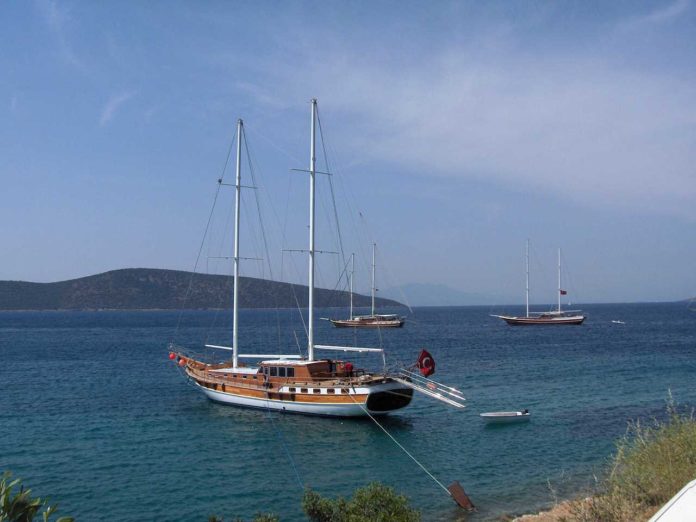 (c) Georges Jansoone
It may have long been held in the traveller's mind as a sleepy fishing port, but behind the pretty white-washed facade of this natural harbour there's lots to entice the style conscious holiday-maker. And it seems it has always attracted sophisticates. Way back in the the 1st century BC, star-crossed lovers Mark Antony and Cleopatra would enjoy time here on their way to Egypt.
Several cafes huddle along the front and the promenade where tea is served in curved glass tea cups and ornate rugs add a dash of authenticity. And there are plenty of bars and restaurants to entertain as the evening draws in.
It's most popular tourist site is inside the 15th century castle. This is where you will find the Museum of Underwater Archaeology though the display of shipwrecks is interesting enough, from its heights you get to see peaceful views over the town and the Aegean Sea.
At the foot of the castle is a wonderfully colourful bazaar. There's plenty of traditional gear to buy, but like Donna Karan and Mick Jagger, don't leave without a pair of typical sandals.
This is a beach destination and some of its best stretches of sand and bays within this peninsula are accessed by boat—choose between chartering a dinghy or catch gulet (a typical Turkish wooden boat) from the harbour.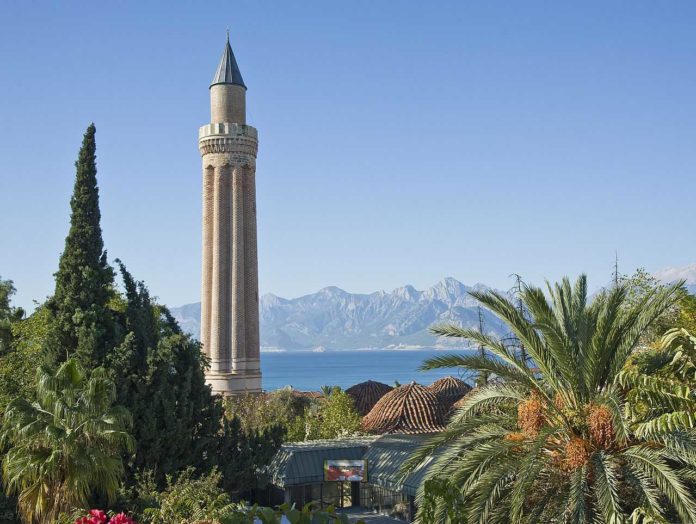 (c) Saffron Blaze, via www.mackenzie.co
Around 2,000 years ago King Attalos II of Pergamon came across a glorious ribbon of coast that trimmed the deep blue sea where the waters met with spectacular cliffs. The backdrop was the Taurus Mountains. This was the Turquoise coast and this is where ie founded Antalya, the largest Turkish city in the Western Mediterranean coast. He thought he had found "heaven on earth".
The natural scenery hasn't changed much and over the years Greek, Roman and Byzantine antiquities were left here and there to be stumbled upon by today's holiday-maker.
It's old centre, Kaleici, is where most people stay. It sits just above the marina on an the site of an old Roman port. Mainly car-free it has a swathe of old Ottoman houses and quaint souvenir shops within a maze of narrow cobbled streets and for some light-touch touring, there's a pleasant tram ride that runs along the sea front to the beach at Konyalti.